FAST FACTS: Exercise
Exercise is any activity that requires physical effort (for example, walking, yoga, Tai Chi). Regular exercise can help improve health, fitness, and physical function as well as decrease chronic pain. A healthcare professional should be consulted prior to the start of any type of regular exercise program for individuals living with chronic pain.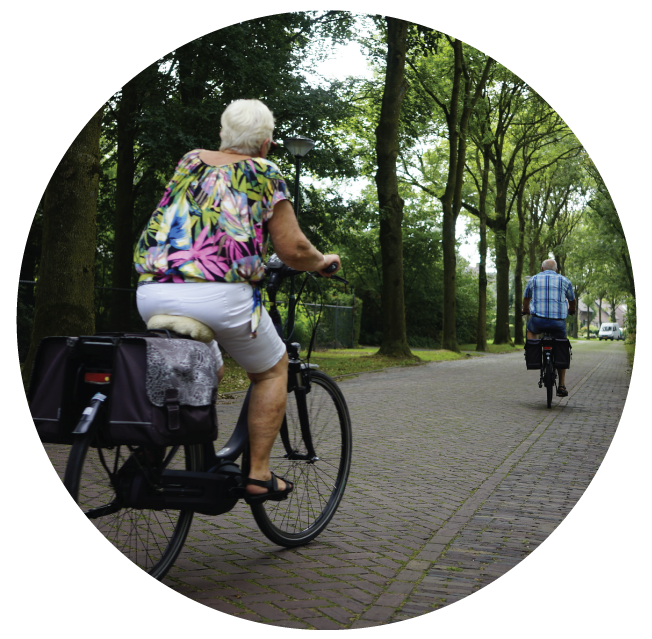 How Does It Work?
Exercise improves strength, flexibility, endurance, and overall physical function. These improvements allow individuals to perform daily activities with less effort

Exercise can reduce pain nerve signals and may also block or reduce the feeling of pain. 

Exercise can reduce the release of chemicals in the body that cause inflammation. It can also increase chemicals that stop inflammation.  

Exercise can reduce stress, depression, and anxiety
Different Types of Exercise
Aerobic Exercise - moderate intensity physical activity that raises the heart rate and breathing rate. It will help you be more active for a longer amount of time and may lessen pain.

Examples: Walking, cycling, running, swimming, hiking, and gardening 

Strengthening - exercises that build muscle strength and endurance and reduce pain. This type of exercise will also improve your ability to perform tasks and participate in activities.  

Examples: Pilates, resistance training 

Stretching - exercises that help with mobility, movement, and pain.
How To Use Exercise
Talk with your healthcare provider to learn about the types of exercise, their benefits, and determine which type might work for you. You may also wish to consult with a trained exercise professional.

Select the type of exercise that seems to be the best fit for you.

Participate in exercise at moderate intensity for the best effects. You should be able to talk while exercising but not sing.
What Else You Can Do
Write down and share information about your pain with your healthcare

provider

Use a

Pain Diary

to note important information useful to the healthcare provider

T

ry a non-drug treatment and document the impact on your pain in their Pain Diary
References
Adapted from: Fouladbakhsh, J.M., et al., Nondrug therapies for pain management among rural older adults. Pain Manag Nurs, 2011. 12(2): p. 70-81. 2. The Nursing Home Pain Management Algorithm Clinical Trial, R01 NR009100, 7/1/05 – 4/30/10; Mary Ersek (PI) Used with permission of Mary Ersek and HPNA (2009). 

Maiorana, A. J., Williams, A. D., Askew, C. D., Levinger, I., Coombes, J., Vicenzino, B., Davison, K., Smart, N. A., & Selig, S. E. (2018). Exercise Professionals with Advanced Clinical Training Should be Afforded Greater Responsibility in Pre-Participation Exercise Screening: A New Collaborative Model between Exercise Professionals and Physicians. Sports Medicine, 48(6), 1293–1302.

https://doi-org.proxy.lib.uiowa.edu/10.1007/s40279-018-0888-2
Revised January 2022