FAST FACTS:

Headache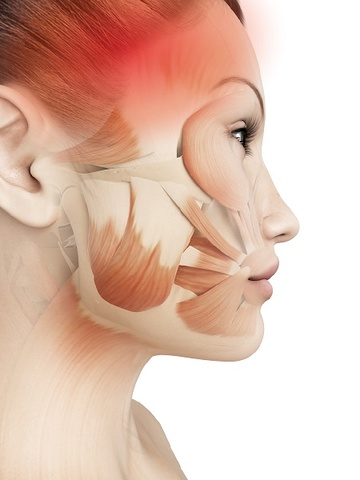 A headache is pain anywhere in the head or neck caused by disturbance of the pain-sensitive structures around the brain. There are over 200 types of headaches which can be a symptom of several different conditions with causes ranging from harmless to life-threatening. Description of the headache, together with neurological findings, determines the need for further investigations and the most appropriate treatment.
Types of Headaches

Primary Headaches occur on their own with no detectable underlying cause

Migraine- pulsating in character, affecting one side of head, associated with nausea, can be disabling in severity, lasting 3 hours to 3 days

Trigeminal Neuralgia- a shooting pain in face

Tension- band-like or squeezing, does not worsen with routing activity, may be brought on by stress

Cluster- severe pains that occur together in bouts

Secondary Headaches are caused by an underlying condition or disease

Brian tumor

Stroke

Medication overuse

Head injury
Red Flag Symptoms-

should be reported to a Healthcare provider immediately

Sudden onset, new or different headache in someone over 50

Mental confusion and/or vision problems

Headache made worse by exertion, coughing or straining

Headaches in people with HIV, cancer or at risk for blood clot

Headache with fever, vomiting, weakness, or neck stiffness
Assessment is Key

Treatment of a headache depends on the underlying cause.

Not all headaches require medical attention, and most respond with simple over the counter (OTC) analgesics such as acetaminophen, or non-steroidal anti-inflammatory drugs such as aspirin or ibuprofen.
What Caregivers can do to help their loved one with Headache

Write down and share information about your loved one's pain with their provider

Use a

Pain Diary

to note important information useful to the provider

Encourage your loved one to try a non-drug treatment to decrease minor pain
Revised 3/2020