Information for Family Caregivers
---
This section was created for family caregivers with support from the Marilynn H. Bowers Dementia Education and Outreach Fund.  The information provided in this section can serve as a roadmap to assist family caregivers to understand the most effective ways to communicate with their loved one's Healthcare team about pain.  In addition, the information should assist family caregivers to understand general concepts related to pain assessment and pain management/treatment.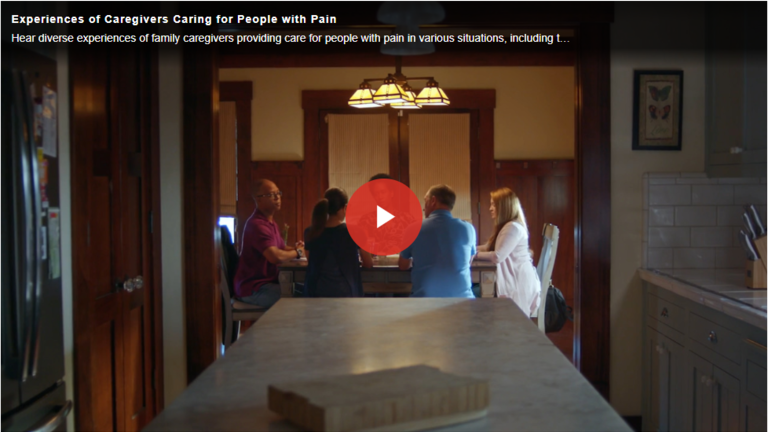 Hear diverse experiences of family caregivers who provide care for persons with pain, including addressing various types of pain, cultural and racial/ethnic differences and experiences with ageism and racism, and the impact of caring on mental health and relationship quality.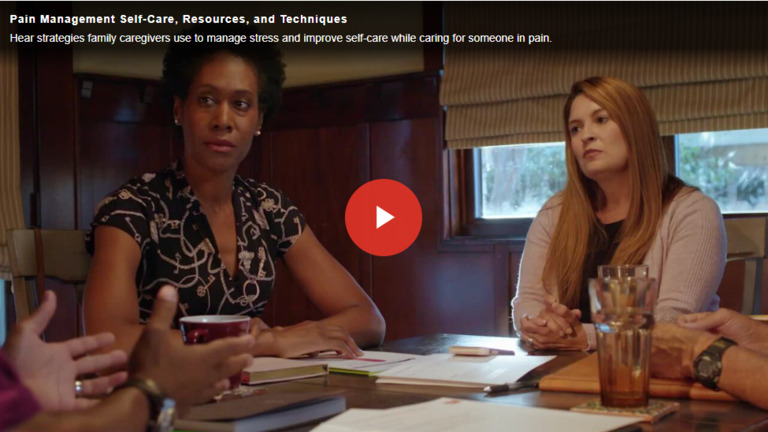 Explore the impact of caring for someone in pain on the family caregiver, including effects on mental health and the quality of the relationship. Hear strategies for managing stress and improving caregiver self-care, such as framing the experience in a positive way, dealing with frustration and anger, and taking time for self.
The videos are housed on the AARP website and were developed in partnership with Home Alone Alliance and Betty Moore Family Caregiving Institute.
---