Pain Assessment & Pain Conditions Information
---
The information in this section provides family caregivers with knowledge in the form of "Fast Facts" (documents that provide a brief overview and details about a specific subject) about pain assessment, pain assessment tools used to determine the level of pain an older adult is experiencing and its impact on function.  Details about specific types of pain include possible causes of the pain, information related to professional assessment of this type of pain, possible treatments, and what family caregivers can do to support their loved one with that type of pain. 
How to Use this Section
The documents in this section of the website all provide a brief (1-2 page) overview of the topic and provide the caregiver with general information about each topic.  
---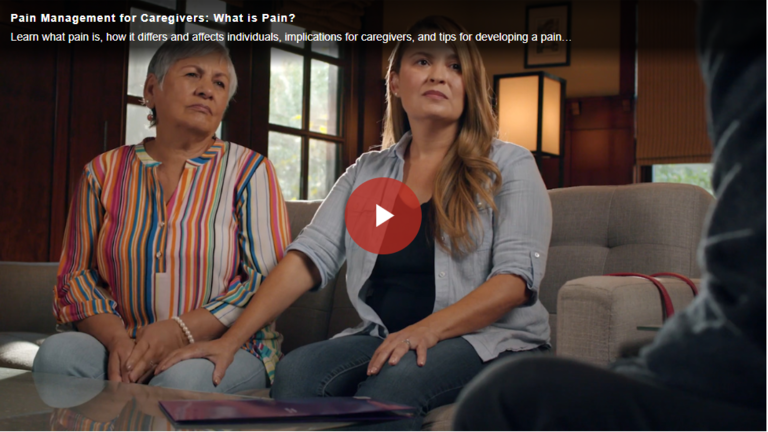 Learn what pain is and how it differs and affects individuals, including different sources and types of pain, highlighting that pain is an alarm with implications for mental health, quality of life, function, and relationship quality. It addresses the importance of understanding the source and meaning of pain, as well as recognizing the goals of the person in pain in developing a pain management plan.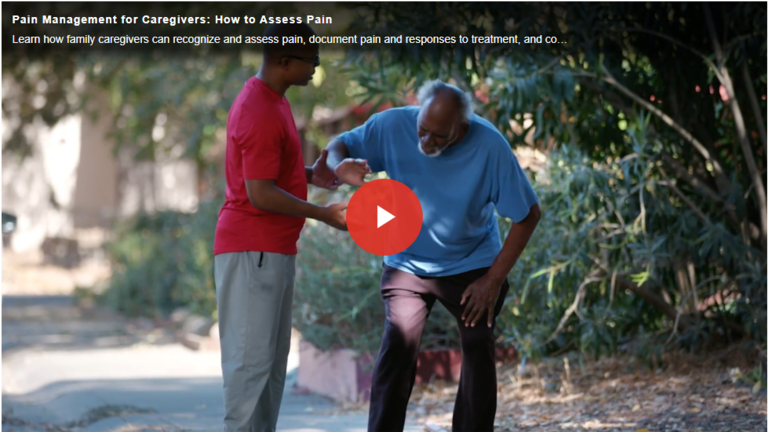 Learn how family caregivers can recognize and assess pain, document pain and responses to treatment, and communicate with health care providers about the pain of those they are caring for. Practical tools and tips to collect information that is important for treatment decisions are included, including the impact of pain on function and quality of life, as well as the effectiveness of treatment.
The videos are housed on the AARP website and were developed in partnership with Home Alone Alliance and Betty Moore Family Caregiving Institute.
---
Pain Assessment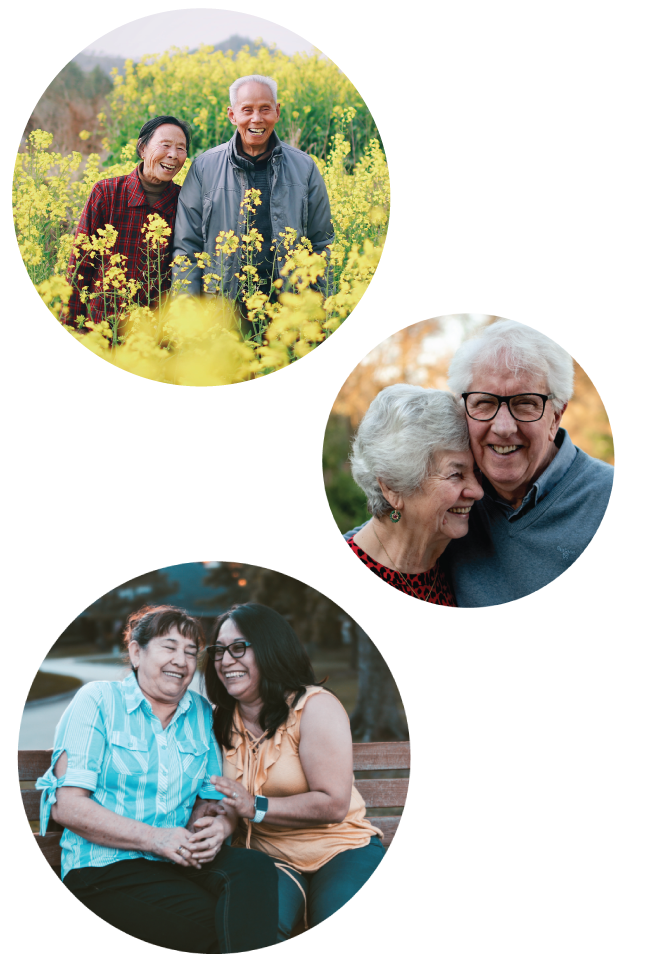 Pain Conditions
The documents in this section provide an overview of specific types of pain. Each provides a general overview of that pain type, possible causes, common treatment interventions and what the caregiver can do to assist their loved one. 
Webpage Last Revised 07.13.2023