Pain Management Information
---
The information in this section provides family caregivers with knowledge in the form of "Fast Facts" (documents which provide a brief overview and details about a specific subject) that review topics such as:  An Overview of Nondrug Pain and Symptom Management;  specific non-drug pain management techniques; Safety Precautions for Opioid Use; Opioid Side Effects, and Bowel Management for Opioid Use.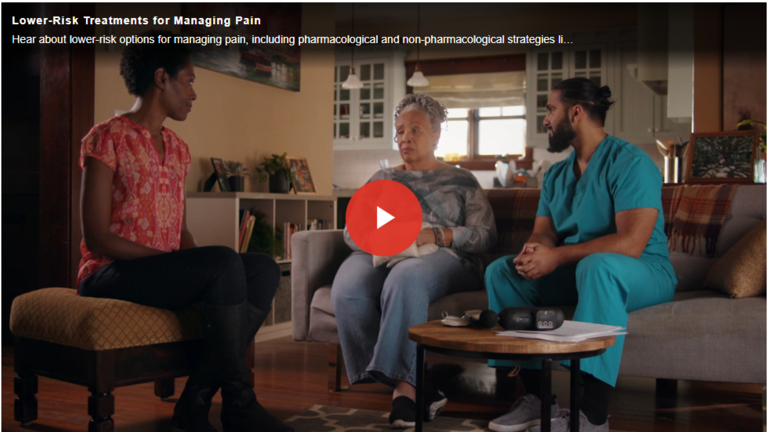 There is a range of lower-risk approaches for pain management, including pharmacological and non-pharmacological strategies. Hear about options for family caregivers and persons in pain to consider, including non-opioid analgesics and sleep hygiene, physical activity, meditation/guided imagery, and heat and cold as alternatives.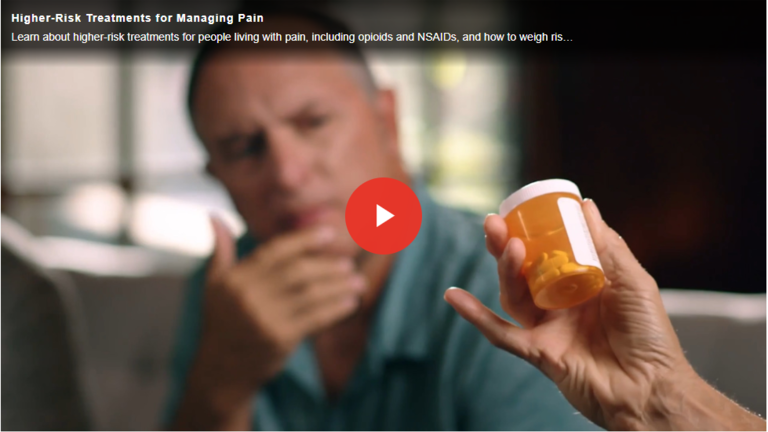 Hear about higher-risk treatments for people living with pain, such as opioids and NSAIDs. The goals of the person in pain and the benefits and risks of medication are important considerations. Explore side effects and safety issues and get guidance in decision making and securing medications safely.      
The videos are housed on the AARP website and were developed in partnership with Home Alone Alliance and Betty Moore Family Caregiving Institute.
---
Information on low-risk pain treatments, including benefits/risks and tips, on behavioral therapies, restorative therapies, complementary alternatives/integrative therapies, and low-risk medications.
Information on higher-risk pain treatments, including summary of risks, use and monitoring tips, and the benefits of common drugs.
Non-Drug Related Interventions
Non-Drug interventions are treatments such as those listed below that can help maintain an older adult's quality of life and assist in pain management without the use of medications or in combination with medications.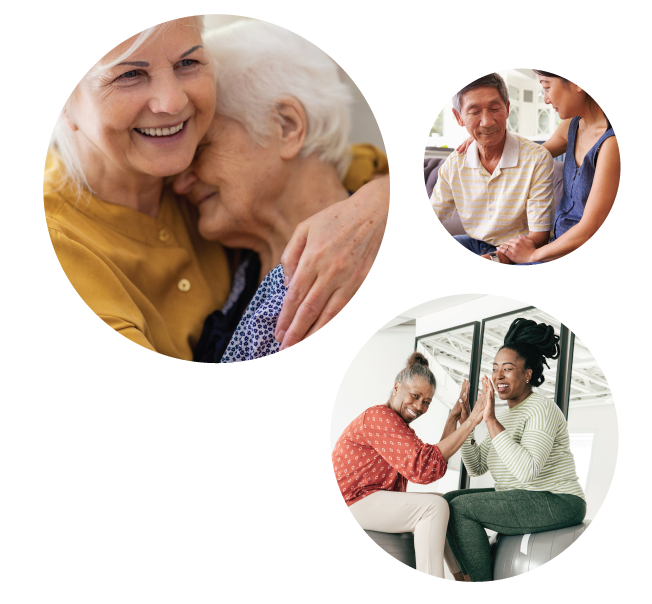 Drug Related Interventions
The documents in this section provide an overview of drug related interventions. Each provides a general overview of that topic, and specific information to assist the family caregiver to manage drug related issues for their loved one.