FAST FACTS: Music
MUSIC therapy: Listening to (or playing) music as a form of enjoyable distraction.
Your family member may enjoy: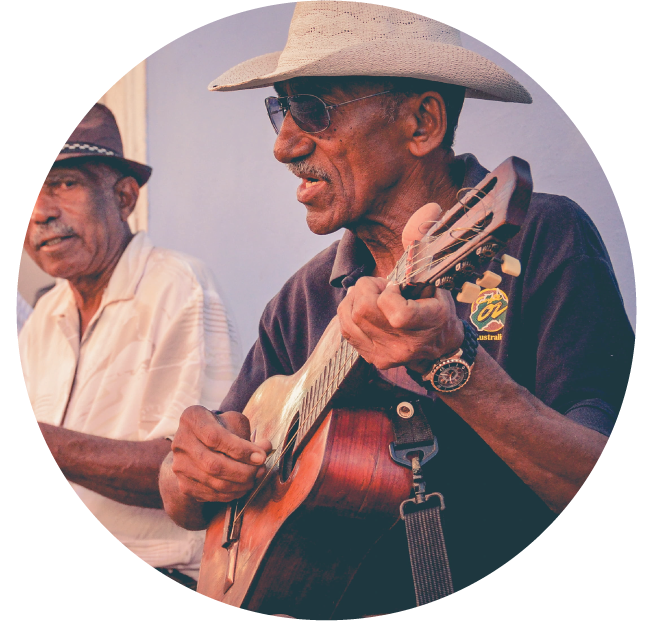 Listening to their favorite type of music

Singing hymns or other favorite songs

Listening to instrumental or harp music

Playing piano, guitar, or other instruments

Dancing

Watching children playing instruments or singing
How Does it Work?
Research indicates that listening to your preferred style of music can:

Reduce pain

Lower blood pressure, heart rate, and respiratory rate
What Can you Do?
Discuss with your family member their music preferences and experiences with music

Advocate for your family member to have access to the items or opportunities necessary for using their preferred music as a nondrug pain management

Assist your family member to gather the needed equipment (i.e. device to listen to music/head phones) and a variety of music options they enjoy

Set up the musical equipment as needed for your family member prior to the session 

Ask your family member prior to beginning each session what their pain/tension level is on a 0-10 pain scale and do this again at the end of the music session. 

Document pain ratings so you can share with your family member's healthcare team.
What Else Should You Do:
Consider using a Pain Diary

 

to note important information useful to the provider on a regular basis.
Reference:
Adapted from: 1. Fouladbakhsh, J.M., et al., Nondrug therapies for pain management among rural older adults. Pain Manag Nurs, 2011. 12(2): p. 70-81. 2. The Nursing Home Pain Management Algorithm Clinical Trial, R01 NR009100,  7/1/05 – 4/30/10; Mary Ersek (PI) Used with permission of Mary Ersek and HPNA (2009). 
Revised 5/2019